WELCOME TO OUR HER1 FAMILY! 🥳
Let's create some magic together! ✨
"I founded her1 with the vision to support women in all ages and life situations. The taboo subject gut health is particularly important for me, because twice as many women as men are suffering from gut problems."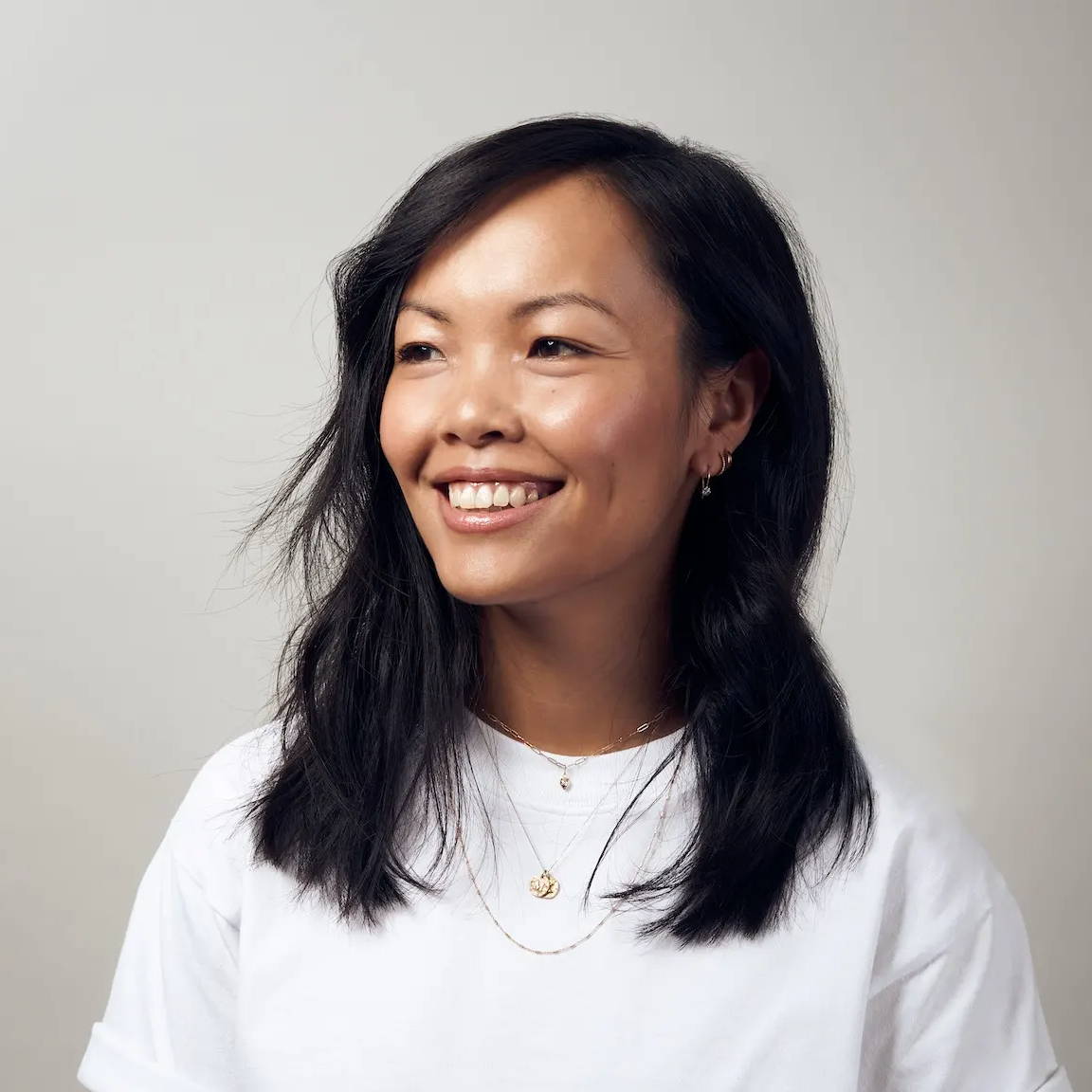 Our Promise

All products are made in Germany and inspected by our medical doctor and a team of experts.
All ingredients are of natural origin, that means: 100% clean, lactose and gluten-free, no added sugar, chemical colourings, fillers, reservatives or flavourings.
We only use sustainable EU certified organic raw materials. Also our packaging is 100% recyclable/reusable.
👩 bringing women's health into the public focus
✔️ de-tabooing the topic of women's gut health
🧠 communicate knowledge and educate
🤝 long-term relationships in order to create added value for both sides
🤞 honest and trust-based cooperations  
🤸‍♀️ increased engagement with your community
📝 individual concept development to achieve your personal goals and wishes 
💡 we share our learnings with you
👭 become a part of our women network
Can I post my story before I have the briefing, code, and swipe up link?
No, please do not post your story until we have sent your briefing, code, and swipe up link.
We will contact you by email 2-3 days before your story. If this is not the case, please check with us before posting your story.
Do I have to send my story for approval?
Since we want your story to be as authentic and natural as possible, you do not need to send it to us in advance for review. Also, please do not pre-record your story unless it is impossible to do otherwise.
Can I promote other brands on the same day?
Unless discussed otherwise, please refrain from further brand mentions for at least 8 hours before and after your story. I don't think any of us like continuous commercials.
Of course we understand if something spontaneously comes up and you have to postpone your story. But since we also have to plan, please let us know at least 48 hours before your scheduled posting date. You are also welcome to suggest a new date, preferably in the same month. Together we will find an alternative date.
Do I have to send in my blogpost, feedpost, TikTok, or reel for approval?
Yes, please send us your content (images / video and text / caption) at least 24 hours in advance for approval and do not publish it until we have given our "ok".
How often can we, her1, make edit requests regarding your blog post or feed post?
Please understand that we may have to request changes up to two times until we approve your images, text or caption. We know that this is an extra effort for you, but we as a company pay for this service and therefore want a result with which both sides are happy.
Can I forward documents (briefing, FAQs, etc.) that I have received from her1 to third parties?
We ask you to keep all information we share with you confidential and not to share it with third parties. This applies not only for the duration of our cooperation, but also beyond.
Who do I send my invoice to?
You can send us your invoice by email and we will forward it to our accounting department. Our billing address is:
her1 GmbH
Oranienstr. 185
10999 Berlin.
When will my invoice be paid?
Please understand that we, like any company, have normal accounting processes. Therefore, it may take up to 20 business days after receiving your invoice until it is paid.
What if I don't have enough product for my next story?
No product, no story. To avoid this, please check at least 7 days before your story if you still have enough product. If not, contact us, then we can send you more product in time.
How do I take Inner Beauty?

Step 1: Mix two teaspoons (approx. 10g) daily with at least 300 ml of water, coconut water, (plant) milk or add the powder to a smoothie or yogurt. Be careful not to mix the powder with hot liquids or food. The contained lactic acid cultures and some vital nutrients are sensitive to heat.

Step 2: Take the finished drink along with 1 calcium capsule per day.
Please refrain from hot beverages (tea/coffee) and food for at least 30 minutes, otherwise it may block the absorption of the ingredients.
How long should I take Inner Beauty?
Probiotics should be part of our daily diet. However, most of us rarely eat sauerkraut and a high amount of yogurt on a daily basis. Therefore, it is best to take probiotics on a daily basis. We recommend starting with a 4-week intensive cure (2 tsp daily) and then reducing to 1 tsp for long-term use. Our gut needs support just as the rest of your body needs daily vitamins and other nutrients.
Can kids take Inner Beauty?
Probiotics can also be taken by children. While we recommend a daily dose of 2 tsp. for adults, children should start with a lower dose and pay special attention to tolerability when taking it. In case of intolerance or uncertainty, please speak with your doctor.
One capsule per day (unchewed and on an empty stomach). Be careful not to take the capsule with hot liquids. It is best to wait 30 minutes before and after taking the capsule.
Can men take her1 products?
Of course, men can also take and enjoy the benefits of our supplements! ;)
Can I combine Inner Beauty and gut one?
You can combine our products - however, it is ideal to rotate the intake of Inner Beauty and gut one on a daily or weekly basis due to the high amount of lactic acid cultures.
What should I do with the jar when I've finished my Inner Beauty?
Please always keep your Inner Beauty jar. Since we're committed to sustainability, we usually send you your Inner Beauty refill in a bag so that you can refill your jar. Did you also know that you can use our Inner Beauty jars for many other things as well? Feel free to check out our Instagram profile for great upcycling ideas.