About HER ONE
Health starts from within: for thousands of years, our gut has been considered the center of our well-being. Seventy percent of the immune system is located there and its condition significantly influences our physical and even mental health. That's why HER ONE started off with an emphasis on gut health and is now offering a full range of 100% natural, high-quality functional food based products to bring your vitality to the next level.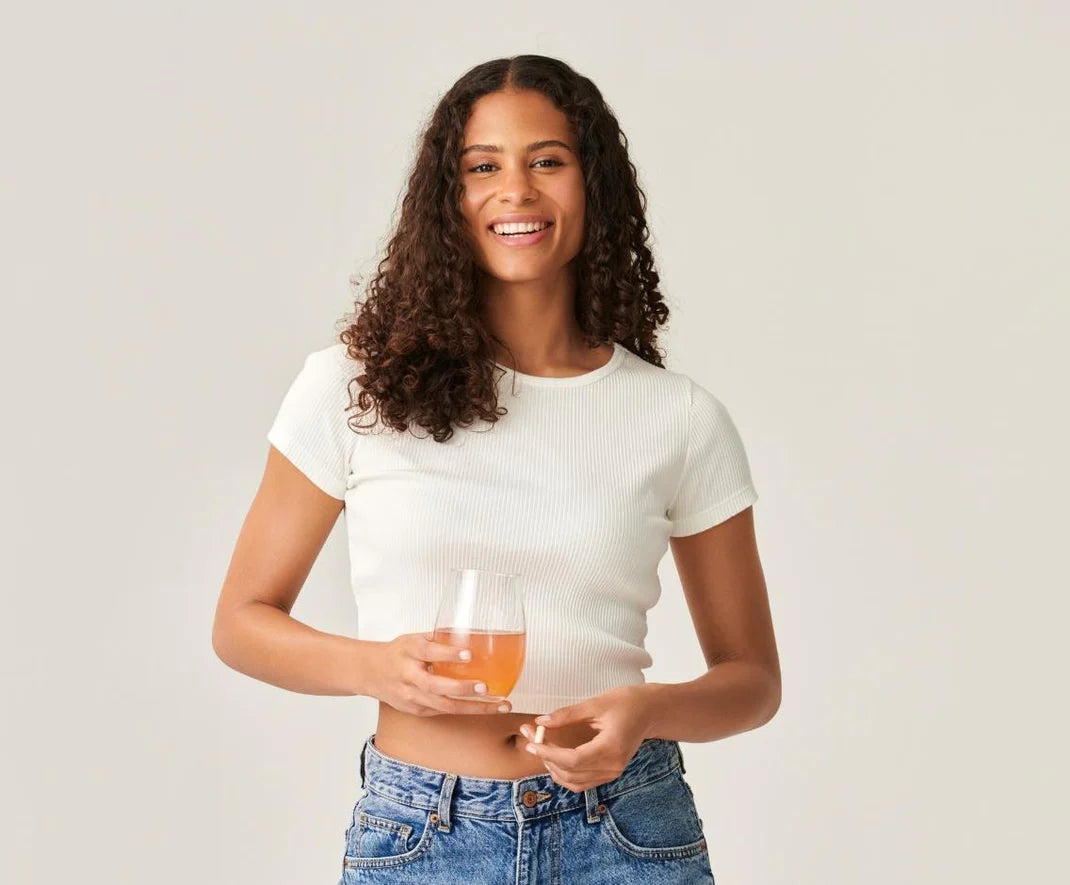 Edible beauty: because you are what you eat
Today's beauty revolution is about more than creams and makeup. It starts with a healthy microbiome and the right nutritional choices.

The latest research confirms what scientists and holistic practitioners have known for centuries: Overall well-being starts with a healthy gut.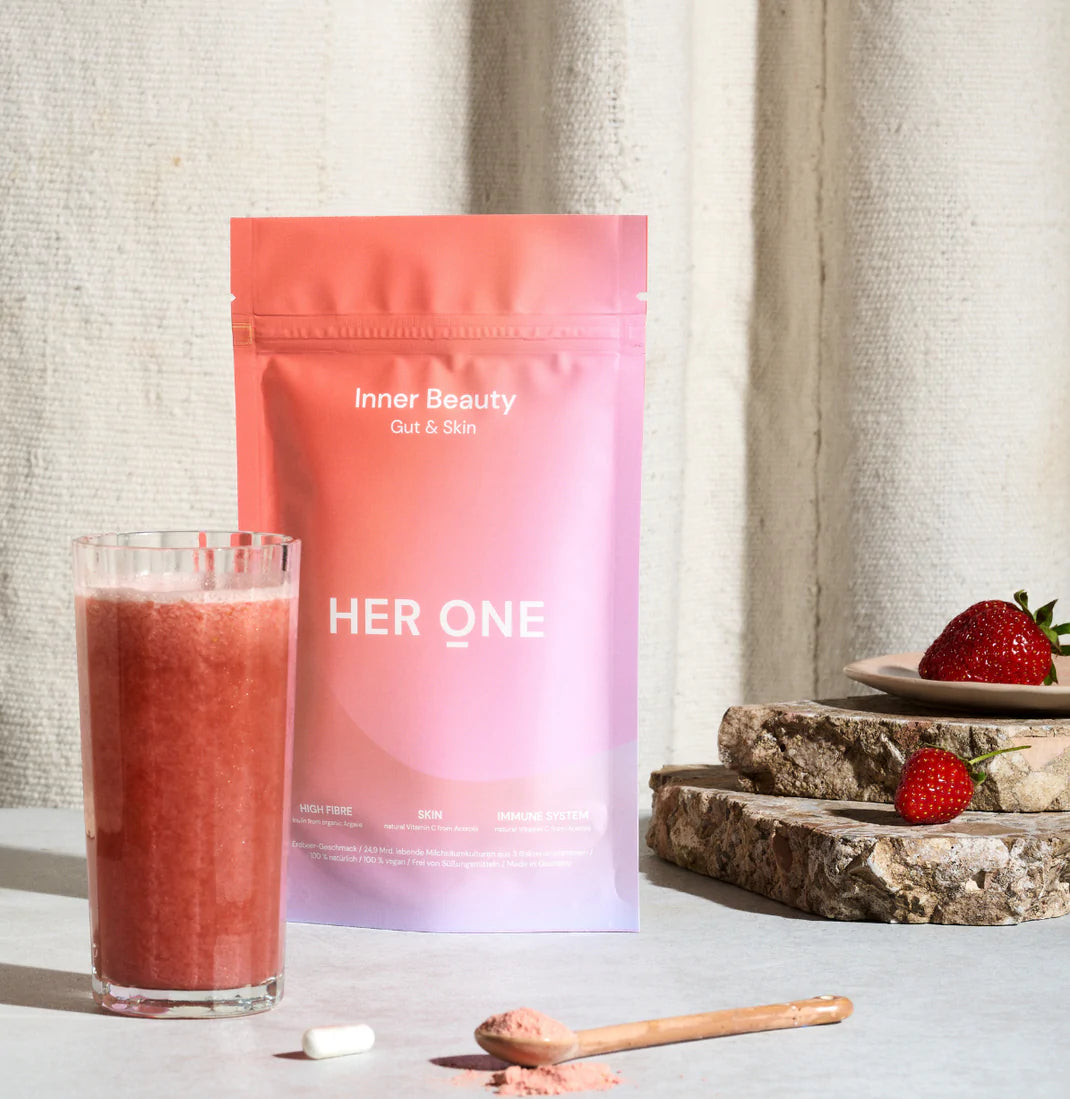 Harness the power of Mother Nature
It's no secret that a balanced diet is not always enough to provide the body with everything it needs. That's why many of us take supplements. Unfortunately, they are often made with low-quality ingredients or even contain synthetic substances. HER ONE prides itself with being able to provide excellent alternatives- beauty boosters made from 100% natural ingredients.
When your gut is healthy, you can see it on the outside. Because true beauty comes from within.
– Chanyu Xu, Founder of HER ONE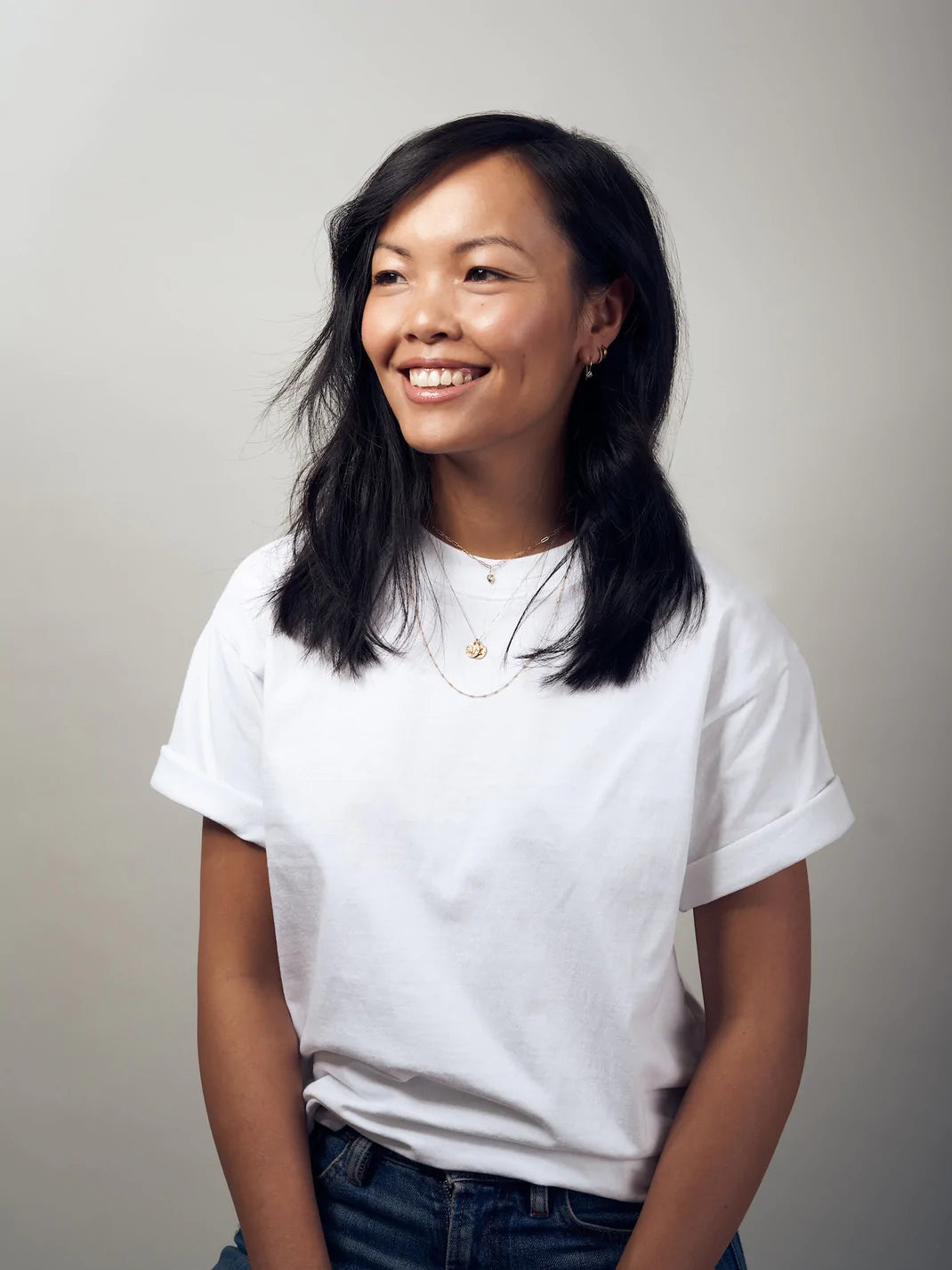 The story of HER ONE founder, Chanyu Xu
My parents came to Germany from China in the mid 1980s. After their studies they started their own company. This gave my brother and I everything we needed – not just education, but the freedom to pursue our passions and shape our lives independently.

I know that in today's world I can't take this opportunity for granted. And that's why I founded HER ONE; my vision of ​​supporting women of all ages and life stages.
I have been passionate about food since I was a child and I'm convinced that healthy food makes our lives longer and better. I've learned from experience how much stress can affect eating habits and digestion. Digestive problems are one of the most common modern health issues, with particular impact on women.
• 100% natural

• Natural resources

• NO added sugar

• NO preservatives

• NO synthetic fillers

• 100% transparent

• 100% science-based.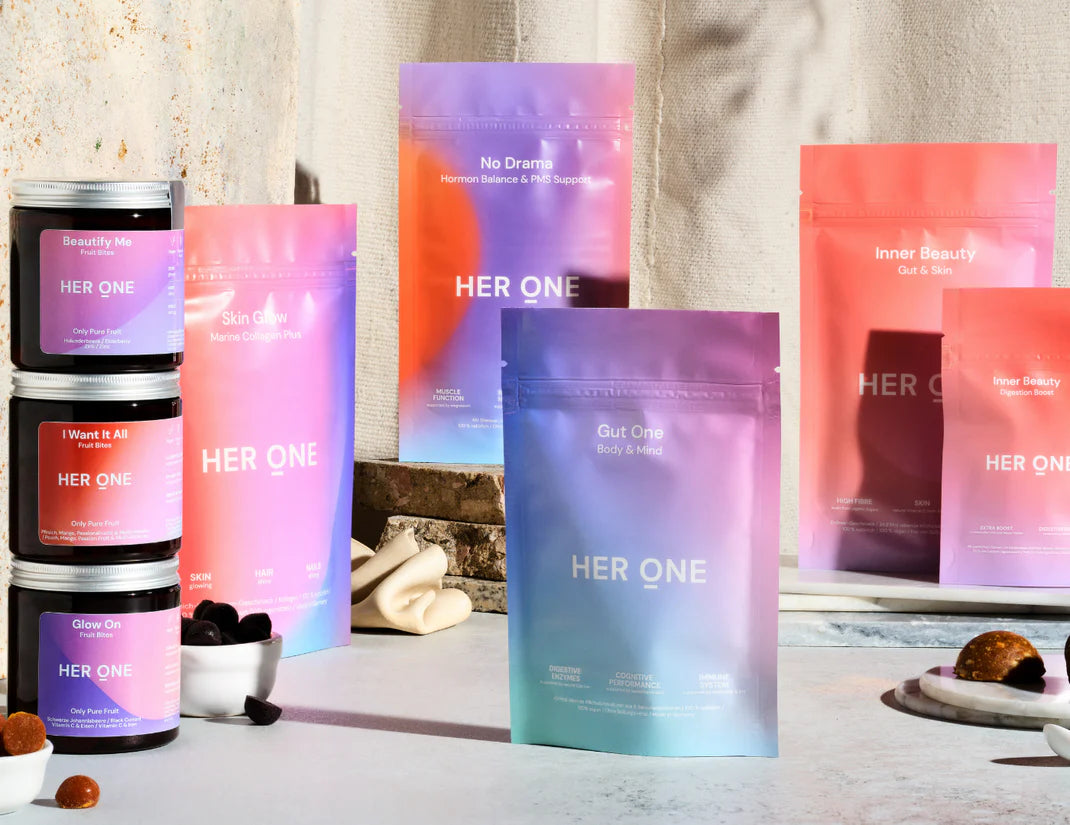 Next-level health products
At HER ONE we rely exclusively on natural ingredients without any artificial or harmful substances.
We also pay a lot of attention to the sustainability of our packaging materials and our means of distribution. Wherever possible, we obtain raw materials from local certified organic sources, and try to avoid unnecessary waste and plastic.